---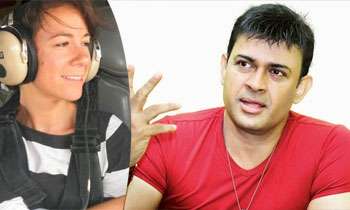 South Asia correspondent at The New York Times, Maria Abi-Habib, who had written a controversial article titled 'How China Got Sri Lanka to Cough Up a Port,' has rejected claims by Deputy Minister Ranjan Ramanayake and also said the deputy minister is spinning what she told him on the phone.
She was responding to a statement made by Dy Minister Ramanayake that her article was fully based on the B report given by the FCID.
"Interesting because our article is based on many sources & I never tell anyone who my sources are (except my editors). This minister is spinning what I told him on the phone: that I would not help him and didn't want to get involved in political mud slinging. The article speaks for itself," she tweeted.
She also tweeted; "Not true. As I did with #LKA media representing the govt and JO, I have declined all interviews & told the minister I wouldn't be involved in his political grandstanding. Article is based on multiple sources & I never reveal identities of sources unless to my editors. Nice try tho."
Related story
Ranjan calls for a debate on New York Times allegations