---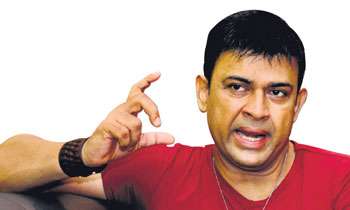 Deputy Minister Ranjan Ramanayake yesterday said he will shortly move an adjournment debate on the New York Times report which alleged that a Chinese company had funded the campaign of Former President Mahinda Rajapaksa in January 2015.
Mr. Ramanayake told Daily Mirror that he intends moving an adjournment debate on the issue shortly as the allegation was serious. "One cannot dismiss these allegations easily and therefore I will move for a debate in Parliament soon," he said.
Also he challenged former President Rajapaksa and others who had denied the story to send in a letter of demand to New York Times and then filed action against the newspaper if it fails to carry a clarification.
"One local newspaper published a false story about me when I was contesting as the UNP chief ministerial candidate for Sabaragamuwa in 2008 and they compensated me by giving me a full page colour advertisement. Mr. Rajapaksa can do the same and take action against New York Times," he said.
Mr. Ramanayake who had already filed a complaint with FCID said he will also file a complaint with Bribery Commission as well. (Yohan Perera)
Video by Sanjeewa
Ranjan is spinning what I told him on the phone- NY Times journo