---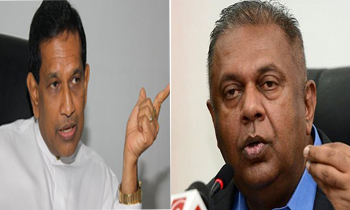 While asserting his opposition to the tax concessions granted to soft liquor such as beer and wine, Health Minister Rajitha Senaratne today urged the Finance Minister to withdraw the proposal before put to the vote in parliament.
Speaking during the Budget debate, he said children would be motivated to drink beer and thereby be induced to use stronger alcoholic drinks.
The minister said steps should be taken to reduce the consumption of alcohol and added that he, as the health minister, would not support any proposal detrimental to the health of the people.
He said the facts brought to justify the decision to reduce tax on beer were completely wrong.
"The figures on the consumption of illicit liquor which was said to be 49% is wrong. According to police and excise department reports, consumption of illicit liquor has reduced. It is only by 6% of the population," the minister said and added that the excuse that beer consumption had been promoted in European countries could not be applied to Sri Lanka because the situation in Europe was different from ours.
"Beer is a part of the meal and life style in Europe. It's their tradition. But in Asia, we consume beer to get a kick out of it," he said and added that the fact that tax concessions were given to beer to make Sri Lanka a modern country was unacceptable because modern countries had increased tax on liquor.
The minister said liquor consumption had resulted in most road accidents, suicides, diseases and domestic violence. (Ajith Siriwardana and Yohan Perera)