---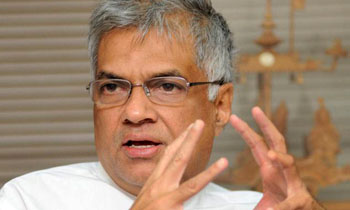 Prime Minister Ranil Wickremesinghe yesterday stressed that everyone including the Rajapaksas will be dealt with in the same way if they are found guilty of any wrong-doing.
The Prime Minister said this while speaking at an UNP election rally in Ampara last evening."The policy of the UNP is to not take sides but to take action against wrong-doers without considering whether they are Rajapaksas or anyone else if they are found guilty of a crime," he said.
"We will catch all who have robbed public finances. This government was elected for that particular purpose. The wrong-doers will be dealt with legally. We have filed legal action against several members of the Rajapaksa family. We will also carry out investigations against UNPers who are accused of wrong-doing without favour," the Prime Minister added.
He assured that no one who has committed fraud will be spared just to make the party look good. "Everyone should be considered equal under the law," he said.
Minister of Primary Industries Daya Gamage said a programme to grant title deeds to lands for the landless in Ampara will be implemented soon. He pointed out that the government had been successful in providing electricity to every village in the Ampara District and assured that the housing problems faced by the people in the district will also be resolved soon. (Yohan Perera)