---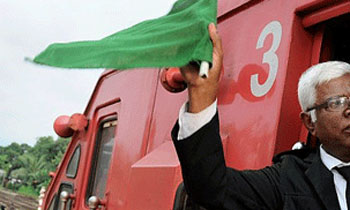 The railway strike scheduled to be launched from midnight today by several railway trade union had been called off.
A spokesman of one of the unions said the scheduled strike was called off following a discussion held with officials of the President's Secretariat this afternoon.
The Railway Locomotive Drivers Union, Guards Union, Controllers Union and Station Masters Union earlier said they would joined the 24-hour strike demanding that their salary anomalies be rectified.