---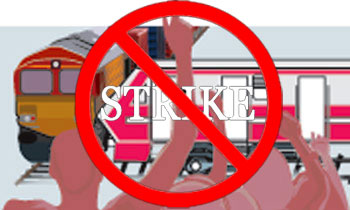 The Railway Engine Drivers Union's indefinite strike scheduled to be held from midnight today, was suspended following a written assurance given by the Deputy Transport Minister, the Locomotive Engineering Operators' Union (LEOU) said.
It had earlier announced that they would launch an indefinite strike from midnight today over several demands including that of rectifying the defective brakes in Chinese power sets.
LEOU Secretary Indika Dodangoda said Transport Deputy Minister Ashoka Abesinghe gave the written assurance that he would look into the problems in brake systems.
Mr. Dodangoda said the deputy minister assured he would suspend new recruitment of Engine Drivers and assistant drivers.