---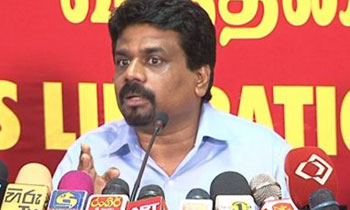 Police protection should be provided to the members of the Presidential Commission of Inquiry (PCoI) on the Central Bank Bond issue, as requested by them, because it was a controversial matter and had political backing, the Janatha Vimukthi Peramuna (JVP) said today.
He said the IGP should have provided the commissioners with security even before making a formal request to do so.
Mr. Dissanayake told a news briefing that the IGP should explain why he did not take steps to provide security to the members of the Commission as requested by them.
"The IGP should have considered the request made by the Commission members. He should have done it even before being asked to do so. I suspect whether he was supporting the fraudsters directly or indirectly," Mr. Dissanayake said.
He said the law should be implemented following an inquiry on financial and political aspects with regard to the incident.
Mr. Dissanayake said the Prime Minister wanted to suppress the investigations and added that they acted to weaken Bribery Commission, FCID and CID which were responsible for investigating such incidents.
"The Bond issue should have been investigated by the Bribery Commission, FCID and CID. It is not a matter that should be investigated by the COPE or through a Presidential Commission," he said. (Ajith Siriwardana)
Video by Janaka