---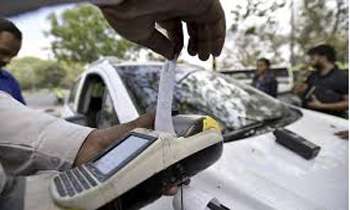 President Maithripala Sirisena instructed the authorities to look into the possibility of introducing paying the fines for minor crimes including traffic offences through an Electronic Payment System.
The President instructed them to implement a speedy procedure with stringent rules to control crimes, drug smuggling and the underworld activities introducing necessary legal reforms.
He told them to examine the possibility of implementing a proper method while removing the existing outdated methods.
Following a special meeting at the President's Secretariat special attention was drawn regarding minimizing road accidents.
"Even though the Department of Motor Traffic introduced a 'Point Based System' for drivers in 2009 with the aim of minimizing road accidents due to the technical problems, it has not been successful," the President noted.
He scrutinized the progress of legal reforms in relation to the special procedure implemented with the assistance of the Tri- Forces on drug raids and instructed the Legal Draftsman's Department to complete the task within the next two weeks. (Sandun A Jayasekera)