---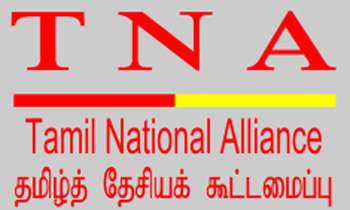 Consequent to the Appeal Court restraining the Prime Minister and the Cabinet from functioning, President Maithripala Sirisena, who met the Tamil National Alliance (TNA) said yesterday he would defer taking a decision on the LTTE suspects held under the Prevention of Terrorism Act (PTA) until the current impasse was resolved.
According to informed sources, the President has said, "He was the only one remaining in the government now."
The meeting between the President and the TNA was held after the Court of Appeal gave a restraining order. It was attended by representatives from the Attorney General's Department, the Police Department and Defence Secretary Hemasiri Fernando and TNA MPs R. Sampanthan, Selvam Adaikkalanathan, M.A. Sumanthiran and Dharmalingam Sirdaththan.
The AG Department's representative said some of the cases were serious in nature, and therefore those detainees could not be considered for relief. He said some had been involved in mass killings and in the assassination attempt on former Army Commander Sarath Fonseka and former Defence Secretary Gotabaya Rajapaksa.
There were 57 cases taken up for consideration through the meeting did not last long. (Kelum Bandara)