---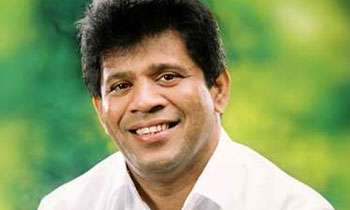 President Maithripala Sirisena and Prime Minister Ranil Wickremesinghe will never permit any salary increases to ministers and MPs, Deputy Environment Minister Ajith Mannaperuma told a media briefing yesterday.
"I am telling you with responsibility that neither the President nor the Prime Minister will not allow the proposed salary increase to MPs and ministers," he said. "I can confirm that those who have opposed the move are the very same people who had proposed such an increase at the recent party leaders meeting."
The deputy minister said no final decision had been made by the government on the salary hike.
Focusing on the joint opposition-led protest rally at the Town Hall on Thursday, he said the statement made by former president Mahinda Rajapaksa that the government had failed to keep its promises to penalize corrupt individuals was correct.
"Mr. Rajapaksa was correct when he said the present government had failed to penalize the corrupt. This is because there has been a delay in the judicial procedures. The FCID has finalized more than 100 files on corruption and have handed them to the Attorney General to file action but there has been a delay," he said and added that hearing such cases would be expedited through the newly set up Trial-at-Bar.
Referring to another statement made by Mr. Rajapaksa that a future government led by him would pay attention to the assets offered to various countries by the present government under various agreements, the deputy minister said it was the former government which sold the land opposite Galle Face Green and sold outright reclaimed land under the Port City Project. (Yohan Perera)