---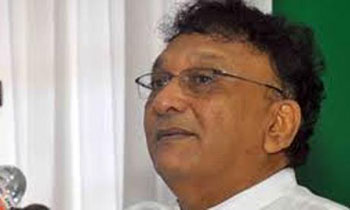 Higher Education Minster Lakshman Kiriella told Parliament today that President Maithripala Sirisena will reveal the government stance on SAITM on Monday.
He said the government was prepared for any solution with regard to the SAITM other than abolishing it.
He told parliament that if the anti-SAITM protesters agreed to resolve the SAITM issue without causing any injustice to its students, the government was ready to resolve it.
In response to a question raised by Joint Opposition MP Dinesh Gunawardane on the government stance regarding the request made by the Mahanayake Theras, the minister said the government was in discussion with the Theras.
He said the government had already carried out most of the recommendations made by professionals including the deans of the medical faculties.
"We have had several rounds of discussions with parties concerned on the SAITM issue. We have taken over the Neville Fernando Teaching Hospital, suspended the admission of new students and we were taking steps to Gazette the minimum standards as demanded by the professionals," he said.
Mr. Kiriella said Dinesh Gunawardane, who submitted the gazzete in parliament authorizing the SAITM, should apologise to the Mahanayake Theras for misleading them. (Ajith Siriwardana and Yohan Perera)