---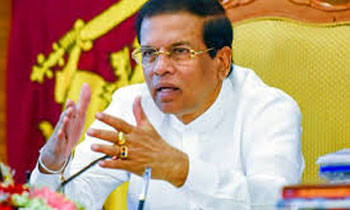 At yesterday's Cabinet meeting, President Maithripala Sirisena is reported to have rebuffed the Cabinet Committee on Economic Management (CCEM) headed by Prime Minister Ranil Wickremesinghe and stressed the need for centralized decision-making on economic matters.
The CCEM takes decisions on economic matters and meets every week.
The President's criticism came in the wake of his statement that he would take over control of economic affairs and for this purpose, he had already set up the National Economic Council.
Meanwhile, the Prime Minister had reportedly countered the President amid ministers caught up in heated arguments. (Kelum Bandara)