---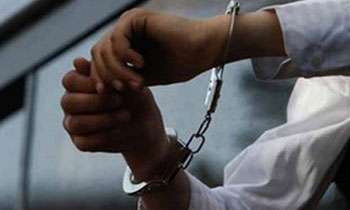 The President's Chief of Staff I. H. K. Mahanama and State Timber Corporation (STC) Chairman P. Dissanayaka were arrested by the Bribery Commission this evening in the act of accepting a bribe of Rs.20 million from an Indian businessman.
A Bribery Commission official said the businessman, who had purchased a land at the Kantale Sugar Factory, had wanted to purchase machinery and building space to start operating the factory.
The suspects had solicited a bribe of Rs.540 million from the businessman promising that they would provide him with the approval needed to obtain machinery and building space for this purpose. However, after negotiations were held between the two parties, it was decided to reduce the asking price to Rs.100 million.
The raid took place while the two suspects were accepting Rs. 20 million as an advance payment in the car park of a leading luxury hotel in Colombo yesterday. The officials said the suspects were in the process of counting the money at the time of the arrest.
The main suspect, Dr Mahanama, was earlier the Secretary to the Ministry of Lands and Parliamentary Reforms. He was appointed as the President's Chief of Staff two months ago but had told the businessman he still had the power to obtain the approval that was needed.
Officials of the Bribery Commission said the suspects would be produced before the Colombo Chief Magistrate after their statements were recorded.
The second suspect, P. Dissanayake, was formerly the Secretary to former President Chandrika Kumaratunga. (Darshana Sanjeewa)