---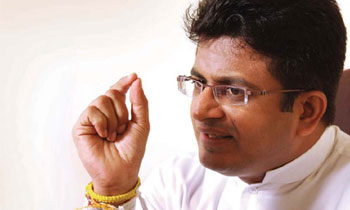 President Maithripala Sirisena has not been given the authority from the 19th Amendment to the Constitution to reshuffle the Cabinet, Pivithuru Hela Urumaya (PHU) General Secretary Udaya Gammanpila said today.
According to the 43 (1) and (2) clauses of the Constitution, he said the consent of the Prime Minister is needed for the President to make a decision about Cabinet Ministers.
"When the Constitution was amended, the Supreme Court maintained the stance that a referendum is required if any amendment was to be made in order to devolve Executive powers and give them to the post of Prime Minister. However, by a mere mistake, clauses 43 (1) and (2) had been gone ignored. Hence, the President can't make the final decision on a Cabinet reshuffle," he told a news conference.
The clause 43 (1) of the Constitution states the President shall, in consultation with the Prime Minister, should determine the number of Ministers of the Cabinet and the assignment of subjects and functions to such Ministers.
Clause 43 (2) states the President shall, on the advice of the Prime Minister, appoint from among Members of Parliament, Ministers, to be in charge of the Ministries so determined.
However, clause 43 (3) says the President may at any time change the assignment of subjects and functions and the composition of the Cabinet of Ministers. It also says such changes shall not affect the continuity of the Cabinet of Ministers and the continuity of its responsibility to Parliament.
News reports earlier said a Cabinet reshuffle was around the corner and Finance Ministry was one of the key ministries which were to be changed. It was also reported that United National Party (UNP) was not in favour of a reshuffle. (Lahiru Pothmulla)
Video by Buddhi