---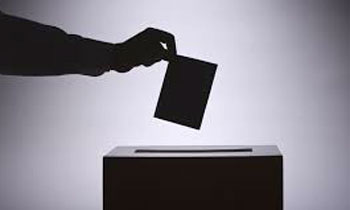 The possibility of conducting the elections to the local authorities in January, next year is now receding because the government has decided to introduce yet another piece of legislation to hold the elections to two Pradeshiya Sabhas in the North under the new electoral system.
The elections to the two local authorities in the Wanni district – Puthukuduiruppu and Maritime Pattu were not conducted in 2010. In the meantime, the government enacted fresh legislation in 2012 for a new electoral system – a mix of the First Past the Post System and the Proportional Representation System.
However, these two local bodies were exempted from the new law. But the government has now decided to conduct the elections to these two local bodies under the new system. The Cabinet is reported to have discussed this matter and decided to draft new legislation to enable this process.
Against the backdrop, it is now unlikely that the elections could be held in January.
The government has also decided to set up new local authorities in the Nuwara-Eliya District on a request by the Tamil Progressive Alliance. (Kelum Bandara)