---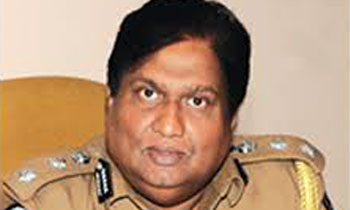 DIG Priyantha Jayakody today said police would not hesitate to take stern action against students and supporters who violate the law during the upcoming big match season.
While addressing media at the Criminal Record Division (CRD) DIG Jayakody said police did not try to take stern action during previous traffic law violations by students and that they could not allow such incidents to happen continuously.
He said students could conduct their vehicle parades but there should be a limit. If any student group or supporters violate any traffic rule or behave causing inconvenience to the public, the police will not hesitate to take immediate action against them as to protect the law and order in the country.
DIG Jayakody said students in foreign countries used to hold vehicle parades on behalf of their schools. But they never tried to hold their parade causing any damage to public property or inconveniencing the public.
During the clash between two national schools in Colombo on Wednesday they damaged public property.
"Fifteen students were arrested. Ten students were produced before the Maligakanda Magistrate who ordered to produce them again in courts with Rs 100,000 surety bail. The remaining five students were ordered to be produced in the Hulftsdorp court today," the DIG said. (Chaturanga Pradeep)