---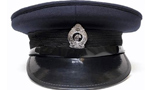 Two HQIs and 12 OICs including Bambalapitiya, Kelaniya and Maharagama OICs had been transferred with immediate effect based on service requirements, the Police Headquarters said today.
Accordingly, Gampaha HQI Chief Inspector (CI) B.G. De S Kalinga has been transferred to the Colombo Division while Kalmunai HQI CI A.W.A Gaffar has been transferred as Gampaha HQI. The Keselwatte OIC CI J.K.S. Jayanetti has been appointed as the Kalmunai HQI.
The OIC of the Bambalapitiya Police station CI H.A.D.K.S. Perera has been transferred to the Kelaniya Division while CI A.M. Weerakkodi was appointed as the OIC Bambalapitiya from the Kelaniya Division.
Meanwhile, the Maharagama OIC CI T. Upali has been transferred to the Colombo Crimes Division, while Valvettithurai OIC CI T.S. Meedin was transferred as Maharagama OIC.
Other transferred OICs are: CI N.J. Chitrananda from Police Medical Service Division to OIC Keselwatte, CI W.A.P. de Silva as Police Medical Service Division OIC, Inspector (IP) A.C.P.K. Ariyadasa from OIC Omanthai to Colombo Division, IP I.S.A. de Silva from Pamunugama to OIC Omanthai, IP H.P.L.P. Kumara from Dankotuwa to OIC Pamunugama, IP H.L. Dushmantha from Chunnakam to OIC Dankotuwa and CI M. Selvakumar from Lindula to OIC Chunnakam.