---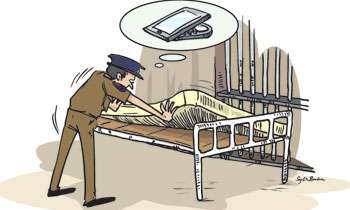 In the wake of the recent discovery of several mobile phones from prison cells, the Police Narcotic Bureau (PNB) and Organized Crimes Division had decided to launch special operations in several major prisons countrywide, Police sources said.
The detection followed the revelation of the fact that most of the drug trafficking was being operated from prisons by convicted drug traffickers, using mobile phones.
A senior officer said that they would also analyze calls taken by convicted drug traffickers to individuals outside the prisons.
They said when a piece of information was received by the Police Intelligence over the use of mobile phones by suspects or convicts while in the prisons, which information was forwarded to the Prisons Department Officials for necessary action.
The officer said it was the Prisons Department's responsibility to stop mobile phones getting into the hands of inmates. (Darshana Sanjeewa)