---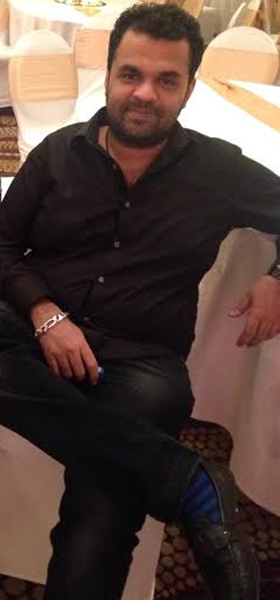 Police today released a picture of the29-year-old Mohammed Sakeem Sulaiman, a businessman who went missing last Sunday (21) night, seeking public assistance to find him.
Police suspected Sulaiman had been abducted and asked the public to inform the Colombo Crimes Division (CCD) or the Bambalapitiya Police Station, if they had any information about the missing businessman.
Information could also be provided via Director of CCD on 071-8591727, OIC of the CCD - 071-8591735 or OIC of Bambalapitiya Police - 071-8591580
The Police said the abductors had reportedly demanded a ransom of Rs. 20 million from Sulaiman's father.

It was also reported that Sulaiman's father had been announced to offer Rs. 5 million cash reward in return of providing information over whereabouts of his son.
On Sunday, family members of the businessman had lodged a complaint with the Police stating that Sulaiman had gone missing.
Police found pool of blood and the victim's wrist watch in the vicinity of his residence at Kothalawala Avenue, Bambalapitiya.
Sources said Police teams from the Colombo Crimes Division and Bambalapitiya Police were investigating the incident.
DNA samples obtained from Suleiman's parents would be tested against the blood samples recovered from the crime scene, the Police said.
Sources said that statements had been recorded from several businessmen and the investigators suspect a close relative of the victim might be behind the incident.
Video by Buddhi