---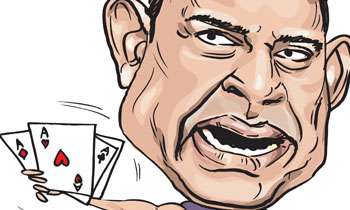 There are plenty of people to take over the leadership of UNP at the right time, Deputy Minister Ranjan Ramanayake said over the weekend.
Mr. Ramanayake who was responding to a question raised by journalists at a press briefing on Saturday said there are Premadasas, Wickremesinghes, Wijewardenes, Dissanayakes, Senanayakes and even Ramanayakes and Rahamans to take over the party.
"All those who are in the party that have been seen as leaders of future generations are given opportunities to work. Sajith Premadasa is given plenty of opportunities to work.
We have a lot who could succeed the present leadership unlike the joint opposition who depend on Rajapaksas. Party leader publicly lauded Mr. Premadasa recently saying there is no other minister in the government who has spent a lot for development work in the party," Mr. Ramanayake said.
He said the party will reveal its presidential candidate at the right time. (Yohan Perera)