---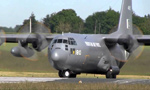 The Pakistan Government has sent a 30 bed fully equipped modern field hospital and relief materials for the flood victims in Sri Lanka.
Pakistan Prime Minister Muhammad Nawaz Sharif had directed the relevant authorities to make immediate arrangements for the provision of emergency relief to flood victims.
The relief assistance includes a state of the art 30 bed field hospital which is equipped with operation theaters, x ray systems and Labs, as well as a variety of relief items including medicine, electricity generators, tarpaulins, tents etc, in heavy quantities.
17 Pakistani doctors will also be arriving in Sri Lanka for providing health care assistance.