---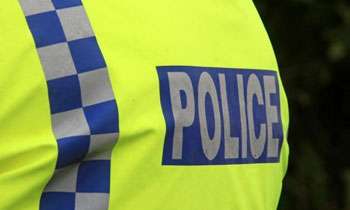 Four men were arrested under the Terrorism Act while protesting against the Sri Lankan Prime Minister's visit to Oxford.
The men, aged 28, 34, 50 and 54 were arrested on Monday during Ranil Wickremesinghe's visit to talk at the Oxford Union off St Michael's Street.
They were held on suspicion of being members of and displaying an article of a proscribed organisation under section 11 and 13 of the Terrorism Act 2000.
The Sri Lankan leader joined other speakers at the Union this week including Jo Malone and the former president of Botswana.
Oxford Union wrote online: "Prime Minister Wickremesinghe is one of Sri Lanka's most decorated politicians.
Thames Valley Police said the arrests were made at 11.16 pm on Monday by officers from the force.
They have since been released under investigation and no further information by police can be given whilst the investigation is continuing.
Section 11 explains that a person commits an offence if they belong to a prohibited group.
Section 13 states that an offence is made if a person wears an item of clothing, or carries and displays items that arouse suspicion that they are part of a forbidden organisation. (Oxfordshire)