---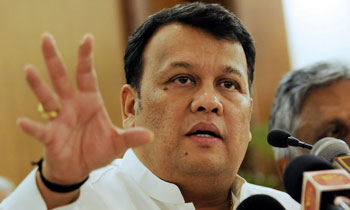 SLFP Minister Mahinda Samarasinghe today said it is not the National Economic Council (NEC) Chaired by the President but the Cabinet Sub Committee on Economic Management Chaired by the Prime Minister that took all policy decisions regarding economic matters and the President has continuously raised these matters over the past three years.
Minister Samarasinghe was responding to a question raised by a journalist at the SLFP news briefing on a comment that had been made by a UNP backbencher at Sirkotha to ask the NEC led by President Sirisena as to what they have done about the current economic situation.
The predictions of President Sirisena in the last three years on the economy had been proved correct and he was trying his best to correct certain mistakes through the National Economic Council (NEC), the Minister said.
Minister Samarasinghe said President Sirisena held an extremely successful discussion between the NEC and business leaders, economic experts and top public officials led by governor of the Central Bank.
"They focused on how the economy progresses amid the prevailing precarious situation that has been aggravated with the sharp depreciation of rupee against dollar, rising cost of living as a result of fuel price hike, dwindling FDI, withdrawal of foreign funds invested in the bond market and remedies to arrest the trend," Minister Samarasinghe said. (Sandun A Jayasekera)
Video by Buddhi