---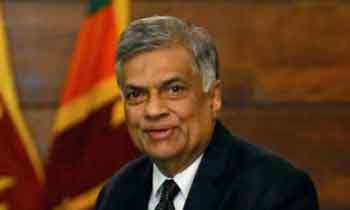 Prime Minister Ranil Wickremesinghe will be visiting Singapore tomorrow to attend the World Cities Summit, Singapore International Water Week and Clean Environment Summit Singapore 2018.
During his visit he is expected to meet Singapore Prime Minister Lee Hsien Loong, Deputy Prime Minister and Co-ordinating Minister for Economic and Social Policies, Tharman Shanmugaratnam and former prime minister Goh Chok Tong and high level dignitaries of the Singapore Government.
Mr. Wickremesinghe will deliver the keynote address on July 9 at the summit to be held at the Sands Expo and Convention Centre, covering the insight, trends and solutions concerning Urban Development and Environment protection.
The theme for this years' summit will be "Liveable and Sustainable Cities: Embracing the future through Innovation and Collaboration." The 6th World Cities Summit in 2018 will explore how cities can be more livable and resilient through better governance and planning, technology and social innovations, as well as collaborations with various stakeholders and with other cities.
The Prime Minister will be accompanied by his wife Maithree, Minister of City Planning and Water Supply, Rauff Hakeem, Minister of Housing and Construction, Sajith Premadasa, Minister of Development Strategies and International Trade, Malik Samarawickrema and Deputy Minister of Petroleum Resources Development, Anoma Gamage.