---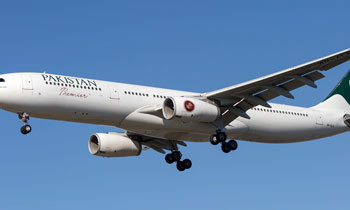 Pakistan International Airlines (PIA) still owes about US$2 million to SriLankan airlines for the Airbus-330 PIA obtained on wet lease, officials said yesterday.
Pakistan media said the PIA had already paid US$19 million for its use so far.
State Enterprises Development Deputy Minister Eran Wickramaratne said the aircraft was brought to Sri Lanka a week ago. He said another payment of US$ 4000 was made a few days ago.
"PIA still owes another US $ 2 million. We did a profitable business with that airline," he said.(Kelum Bandara)