---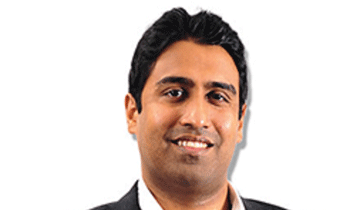 In the wake of a revelation made by the Attorney General's Department over the alleged attempt into access Arjun Aloysius' Apple account through his wife's phone, the PCoI today delivered a two-fold order preventing Arjun Aloysius or any agent on his behalf, accessing his Apple account or tampering its information.
The Commission said despite there being no particular section in the Commission of Inquiry Act over such an order, the order was given under the inherent and consequential powers vested in the Commission.
The Commission said it was also conscious about the fact of privacy involved in such a situation and was of the view that such order was given in expectation of preventing the delay of the investigation since the alleged tampering would do so.
The Commission was also concerned that there would be appropriate legal consequences under the Penal Code, if relevant parties were unable to comply with the order.
While delivering the order, Justice Prasanna Jayawardena informed the counsel appearing on behalf of Mr. Aloysius that any act which had helped Aloysius accessing the Apple account would also come under Section 100 and 102 (aiding and abetting) of the Penal Code and would be a punishable offence.
Earlier, it was revealed that Mr. Aloysius had refused to give his Apple password to the CID officers while he was recording statements with them.
And later the counsel appearing on behalf of him informed the Commission that Mr. Aloysius does not remember the password.
However, on an earlier occasion, ASG Yasantha Kodagoda said that the investigators had found that someone has logged into Aloysius' Apple account through his wife's phone which had a Singaporean number. (Shehan Chamika Silva)