---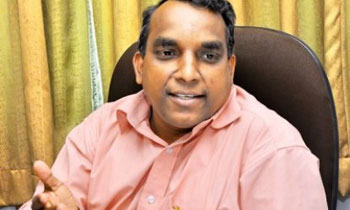 A number of local election watchdogs yesterday raised concerns over the Cabinet decision to introduce amendments to the Provincial Councils Election Act no. 2 of 1998 enabling elections to all PCs to be conducted on a single day citing the holding of PC polls on a scattered basis was a waste of state funds and the negative effect it had on democracy.
PAFFREL Executive Director Rohana Hettiarachchi said if the government intended to conduct elections to all 9 provinces, the government must disclose the time frame it expects to hold polls to all provinces whether it would be after September / October of 2017 or after October 2018, after April 2019 or October 2019?.
Mr. Hettiarachchi said he was worried as it was possible to postpone the Parliamentary polls also if the PC polls were postponed despite the fact that the Supreme Court has ruled twice that the right of franchise of the people cannot be postponed.
While demanding the government not to deprive the right to vote of the people, Mr. Hettiarachchi further says that suspicion was building up among the people that the government's decision to conduct PC polls on a single day may be a ruse to postpone all future elections.
If the government has a non political and genuine desire to save government funds and democracy the best thing to do was to discuss the matter with all provincial councils and dissolve PCs with a longer term of office and conduct the PC polls on a single day, Mr. Hettiarachchi stressed.
Meanwhile, the Campaign for Free & Fair Election (CaFFE) said the Cabinet had no legal authority to postpone the elections for the Provincial Councils.
CaFFE Executive Director Keerthi Tennakoon reiterated the election could only be postponed if the government received people's consent at a referendum.
"Not even a two third majority of Parliament could postpone the PC election. The SLFP has a history of postponing elections unlike the UNP. However, both parties are in unison postponing elections today. Not even the opposition parties including the joint opposition keen on calling for polls," he said.
Mr. Tennakoon said civil society organisations (CSO) also continue to keep mum over government's anti-democratic actions in the name of 'good governance.'
The term of office of 9 provinces is scheduled to expire in four stages and they are Sabaragamuwa, Eastern and North-Central in September/October period, Central, Wayamba and Northern in October 2018, Central, Southern and Western in April 2019 and Uva in October 2019. (Sandun A Jayasekera and Lahiru Pothmulla)