---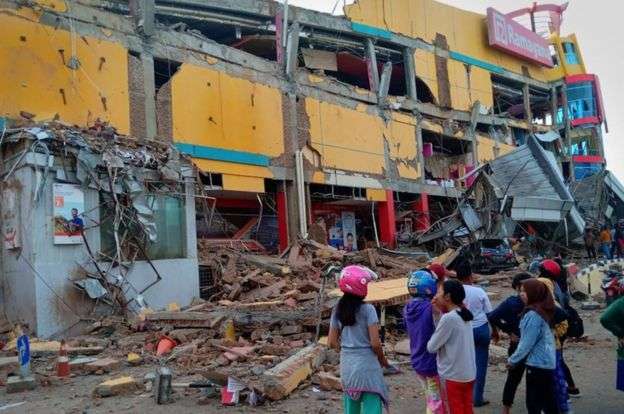 More than 380 people have been confirmed dead after a tsunami triggered by a magnitude 7.5 earthquake hit an Indonesian city on Friday, the BBC reported.
Waves up to 3m (10ft) high swept through Palu on Sulawesi island.
Strong aftershocks rocked the city on Saturday. Thousands of homes have collapsed, along with hospitals, hotels and a shopping centre.
Rescue efforts are under way, though hampered by a major power cut. The main road to Palu has been blocked due to a landslide and a key bridge is out of action.
Indonesia's disaster agency said at least 384 people had been killed, but the number is expected to rise. At least 540 have been injured, and 29 are listed as missing.
"Many bodies were found along the shoreline because of the tsunami, but the numbers are still unknown," Sutopo Purwo Nugroho, a spokesman for the agency has told Reuters.
"When the threat arose yesterday, people were still doing their activities on the beach and did not immediately run and they became victims," he told a news briefing.
"The tsunami didn't come by itself - it dragged cars, logs, houses - it hit everything on land."
A less powerful quake earlier on Friday had killed at least one person and injured at least 10 in the smaller fishing town of Donggala.
In Palu, hundreds of people had been preparing for a beach festival that was due to start on Friday night.