---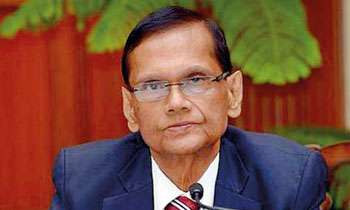 The joint opposition said yesterday there was no need for President Maithripala Sirisena to consult the Speaker when proroguing Parliament.
SLPP Chairman G.L. Peiris said the power to prorogue Parliament belongs to the President under the Constitution.
"He is under no obligation to consult the Speaker," he said and added that Parliament was prorogued to give adequate time for the new government of Prime Minister Mahinda Rajapaksa to prepare a vote of account to run the government for up to March 31, 2019.
Prof. Peiris said though a fully fledged budget could not be prepared within such a short period and pointed out that some thing similar happened when a new government was formed in 1994.
He said the Speaker had been suddenly awakened suddenly on this matter though he remained silent when PC elections were delayed. (Kelum Bandara)