---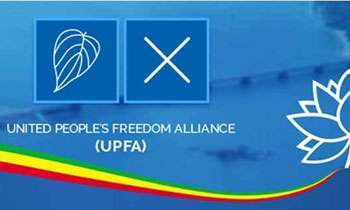 The United People's Freedom Alliance (UPFA) today countered the argument raised by the government and TNA that newly-appointed Opposition Leader Mahinda Rajapaksa and the others who had obtained SLPP membership could hold the post because the group he belongs to is the second largest in the House.
UPFA MP Susil Premajayantha said the UPFA, which is the largest group in the opposition, is eligible to hold the opposition leader's post.
"There are six parties in the House and the UPFA holds the most number of seats in the opposition. Therefore the Speaker is right to have named Mr. Rajapaksa as the Leader of the Opposition," he said.
UPFA MP Dinesh Gunawardene said the Speaker cannot change the decision he had made as he had conveyed his decision to the international community including the International Parliamentary Union (IPU).
He asked the Speaker whether General Secretaries of the UPFA and the SLFP had informed him about any decision to take action against these who had obtained SLPP membership. (Yohan Perera and Ajith Siriwardana)