---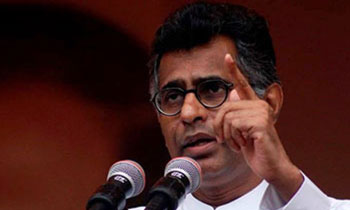 From May 1, garbage disposal will not be permitted on lands coming under the purview of the Urban Development Authority (UDA), Megapolis and Western Development Minister Patali Champika Ranawaka said today.
He said the garbage collected in the Western Province was dumped on lands coming under the UDA in Meethotamulla and Peliyagoda.
This will result in the respective local authorities being compelled to find other lands for dumping garbage on a daily basis.
"Some people are blaming politicians for the tragedy that ravaged Meethotamulla. This is not something that happened overnight. It is a problem which has been building up over a period of two decades. Every attempt to remove the garbage from this site has been resisted by different elements with political agendas," the minister said.
He said even the attempts made in 1997 to resolve this problem with World Bank assistance was abandoned because of protests. (Kelum Bandara)