---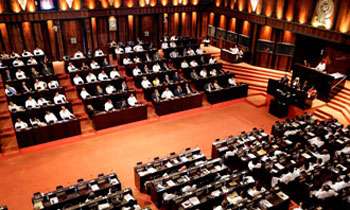 Speaker Karu Jayasuriya said today there was no final decision on the proposed salary hike to ministers and MPs though some have suggested that salaries should be increased in line with the salary scales of senior judicial officers.
He said he had referred this matter to Parliament Secretary General Dammika Dasanayake to check it out and make recommendations.
The Speaker said the salaries of MPs and ministers were increased in line with the salary hike given to senior judicial officers on a resolution passed in Parliament on March 11, 2006.
"A decision as to whether or not salaries should be increased has to be made by the party leaders. It will be possible to allow the MPs to voice their opinion on the matter," he said. (Yohan Perera)