---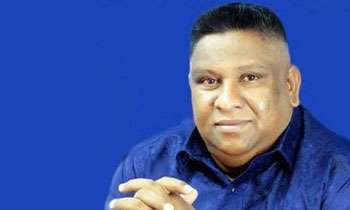 A no-confidence motion which was brought by Independent member Janaka Tissakuttiarachchi against Uva Province Chief Minister Chamara Sampath, was dismissed today by the Council's Chairman A.H. Buddhadasa.
Only seven councillors out of the 34 had signed the motion which was brought against the Chief Minister over a recent speech he made, alleged to have defamed the councillors.
United National Party (UNP) council members were seen wearing black bands as a protest against the speech.
Meanwhile, Councillors Shashindra Rajapaksa, Kumarasiri Ratnayake and Sudarshana Denipitiya made their way to the opposition benches and said they would act independently in protest to the Chief Minister's speech.
The Chief Minister said his speech had been misinterpreted and that he would apologise to the councillors if it had defamed them. (Palitha Ariyawansha and Prasad Rukmal)