---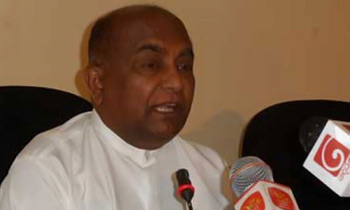 The joint opposition (JO) yesterday said there was no considerable development in the country for the last two and a half years since the Yahapalanaya government came to power.
JO member MP Mahinda Yapa Abeywardena told a news conference that there were no development programmes by the government lined up for the future.
"Instead of focusing on sustainable development, the Yahapalanaya government has done many other insignificant things including looting public property. For the first time in history, the Auditor General has raised concerns over the authenticity of accounts maintained by the Treasury. The government is also attempting to grab the properties belonging to temples. At this rate, the government will not last long," he said.
On a different note, MP Abeywardena said the poor farmers were greatly inconvenienced because Sri Lanka imported 70 per cent of rice and 80 per cent of corn, even though 100 per cent of them were available locally. (Kalathma Jayawardhane)