---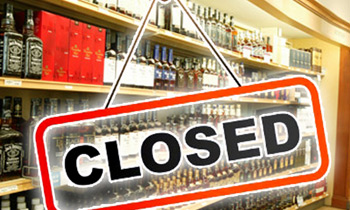 Justice and Buddhasasana Minister Wijeyadasa Rajapakshe said that the government had not taken a decision to keep liquor shops and bars open on Poya Days. He was responding to questions posed to him by the media after calling on the Mahanayake Theras in Kandy yesterday.
He said some ministers made statements in Parliament and that was their right. He said there was no need to talk about keeping liquor shops open on Poya Days as no such decision had been reached.
He said certain dollar-crazy NGOs were harming national reconciliation. Also, he said undue publicity given to such statements by the media had hampered the reconciliation process.
He added, "I spoke to the Mahanayake Theras about the conservation of temples as well as the reconciliation process and development of the Budda Sasana. Various NGOs are acting with ulterior motives such as harming the national reconciliation process and national unity. I spoke with the Mahanayake Theras about these things.(J.A.L.Jayasinghe)