---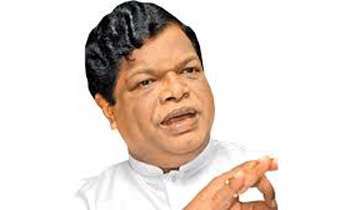 There would not be a crisis in servicing debt in the next year, a team of top Government officials briefed the Cabinet today
A Minister said yesterday that Central Bank Governor Dr Indrajit Coomaraswamy, Economic Advisor to the President Prof. Lalith Samarakoon and Finance Ministry Secretary S.R. Attygalle made a detailed presentation about the debt situation and the present status of the economy to the Ministers.
They made this briefing in the wake of remarks made by former Finance Minister Mangala Samaraweera that the new Government would face a huge crisis in paying loans and interests amounting to the US $ 1 billion in January, as the annual budget could not be passed.
After yesterday's Cabinet meeting, International Trade Minister Bandula Gunawardane told the Daily Mirror that such a crisis would not arise as pointed out by these officials.
The Minister said the laws governing the issuance of Treasury Bills and Treasury Bonds would enable the Government to proceed with its Debt Servicing without any legal problem. (Kelum Bandara)