---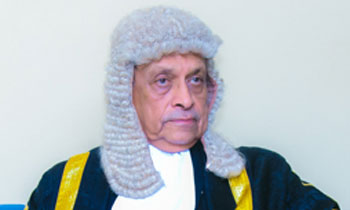 The resignation of six MPs including Wimal Weerawansa from the Constitutional Assembly CA) will not have any effect on carrying out its prescribed functions, Speaker Karu Jayasuriya informed Parliament yesterday.
The Speaker said this when Mr. Weerawansa asked about it in the House yesterday. "We have already informed you that we have resigned from the Constitutional Assembly and I like to know whether the assembly can function without all its 225 members," he asked.
The Speaker said legal experts were of the view that there was no legal barrier for continuing its work.
Mr. Weerawansa said the Speaker should be careful when seeking advice. Speaker responded saying he had sought advice from well accepted experts. (Yohan Perera)