---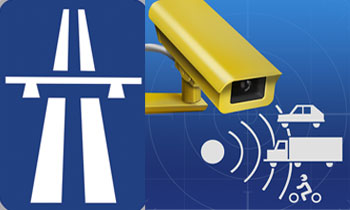 A new speed-detecting system will be setup on Expressways from February 14, so that speeding drivers could be fined at the exit points, Expressway Operation Maintenance And Management Division said.
Southern Expressway Deputy Director R.A.D. Kahatapitiya told Daily Mirror these steps were taken to curtail the increasing number of accidents on the expressways involving speeding vehicles.
"With the use of the new speed-detecting system, the vehicles will be compelled to maintain a speed limit 100 kmph and the drivers of vehicles exceeding the limit will be fined," he said.
Mr. Kahatapitiya said drivers found exceeding the 100kmph speed limit would be given a photograph taken at the time the vehicle had exceeded the speed limit and fined.
He said the photograph would include the vehicle number, observed time and the speed at the time. The new system is capable of capturing these details even at night.

Mr. Kahatapitya said though they were aware that several drivers were known to exceed the speed limit, they were not equipped with a sufficient number of speed detectors nor did they function at night. (Chaturanga Samarawickrama)