---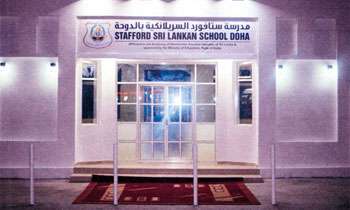 A new chairman has been appointed to the Sri Lankan School in Doha, Qatar, after removing its former chairman on the basis of some serious complaints, Sri Lankan Ambassador to Qatar A.S.P Liyanage told The Peninsula news agency yesterday.
"The former chairman Kumudu Foneska has been replaced with Roshan Sanjaya Balasooriya on July 4, through an official notification issued by the Ministry of Education and Higher Education which acted on the request of the embassy," he said, adding that it was in the best interest of the school and community.
He said that Stafford Sri Lankan School Doha was affiliated with the embassy. "After the appointment of the new chairman, the embassy has also formed a steering committee mostly consisting of parents of the school students to look after affairs of the school," he added.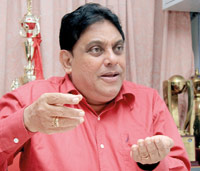 "The embassy will also have at least five year audit of the accounts of the school," he said, adding that the new chairman – Balasooriya – who is a chartered accountant by profession, would take the school ahead on the way to progress with full support from the embassy.
The ambassador assured the community particularly parents of children studying at Stafford Sri Lankan School Doha that recent changes in school management would not disturb anything rather cause betterment for the whole school system and its educational standards. He also clarified that the school management under new chairman would not remove any employee from academic or non-academic staff from their job.
Ambassador Liyanage also said that the construction work on new building of Stafford Sri Lankan School Doha will start within three months.
"We are set to start construction of new building of the community school within next three months and most likely it will be completed by 2020," he said while talking to The Peninsula yesterday.
The ambassador said that the government of Qatar had allocated a 10,000 square meters plot of land for the construction of Sri Lankan community school at Thumama junction. "Due to laxness of previous management of school, the construction of new building of the school could not start timely while Stafford Sri Lankan School Doha is working in a rented building at present. Now, after new chairman, things will be set on the right track," he added.
The ambassador further said that currently as many as 1400 students were enrolled at Stafford Sri Lankan School Doha. "Most of them are from the Sri Lankan community but students from other nationalities like Bangladeshi and Nigerian etc. are also studying there."
He said that after the construction of new school building, for which architectural design was also ready, the school will be able to cater to almost double strength of students.