---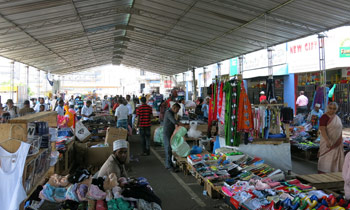 New Year sales have dropped by 40 per cent when compared with last year because of the reduced purchasing power of the people, says Hemaka Fernando, the spokesman for the Association of Importers of Essential Commodities (AIEC).
He said the drop could be seen in the sales of both clothing and food items and pointed out that there was a dwindling in the sale of potatoes and big onions. Mr. Fernando said this could be verified by checking Custom reports.
He said Sri Lanka, which had an agro-based economy, was hit by the adverse weather conditions for the second consecutive year and this too affected the people's purchasing power.
Commenting on the impact of the rupee depreciation, he said though the World Market prices of sugar had come down, the local wholesale and retail prices could not be reduced because of the drop in the rupee value against the US dollar.
He said the world market price of sugar which was US$600 per tonne, had dropped to US$480 per tonne.
"But the local prices cannot be reduced decause of the depreciation of the rupee. India has opened up its export market. Many years ago when the world price was US$ 600 per tonne, we sold sugar at Rs.99 a kilo locally. Today, the price has come down but selling sugar locally at the same price," he said. (Kelum Bandara)