---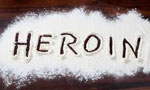 About 50,000 heroin addicts were reported in Sri Lanka while nearly 200,000 people were reportedly addicted to cannabis, National Dangerous Drugs Control Board Chairman said today.
Chairman Prof. Ravindra Fernando said about 1000 to 2000 people were getting addicted to drugs annually.
"We are not getting exact details of the drug addicts as they are doing it secretly. But we hope to conduct a survey to identify the people addicted to drugs next year," he said.
Professor Fernando said International Narcotics Research Institute had revealed that Sri Lanka has become a drug transporting hub since of late and added that Sri Lanka had sought the assistance of several Asian countries to establish a centre in Sri Lanka to share information on drug smuggling and related incidents.
"We have received information that most of the drugs seized in Sri Lanka is not for the consumption in the country but to export to European countries," he said.
Professor Fernando told a news briefing that drug addicts were being rehabilitated in rehabilitation centres operated by the National Dangerous Drugs Control Board in Kandy, Colombo, Galle, Nittambuwa and Piliyandala.
He said International Anti-Narcotics Day would be celebrated at the Foundation Institute on June 26 with the participation of President Maithripala Sirisena, where officials of the police, three armed forces and customs officials who contributed to the prevention of drug smuggling would be commended.
He added that the document of the national policy on drug prevention would be handed over to the President at the ceremony.
When asked, the chairman said they were going to get information from the courts how the seized drugs were being destroyed so as to ensure the transparency of the process of destroying the seized drugs. (Ajith Siriwardana)
Video by Danushka