---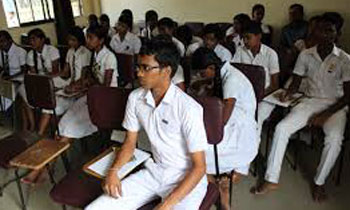 The Education Ministry is contemplating issuing a circular which allows students in high risk dengue areas to dress in clothing that would protect them from mosquito bites.
Addressing the media Minister Akila Viraj Kariyawasam said today the temporary decision would be made to minimize students falling prey to the dengue epidemic.
"Female students will be advised to wear protective clothes other than their uniforms while boys in lower grades who wear short trousers are advised to wear long trousers," he said.
The Minister further said the circular would be issued soon and that the Ministry had advised schools to conduct dengue prevention programmes and educate their students on the precautions that need to be taken.
Several studies carried out by the Education Ministry had revealed that many of the students affected were from lower grades as they did not wear clothes that covered their entire body.
Accordingly, the Minister advised schools to conduct special cleaning programmes in the schools. (Chaturanga Pradeep)