---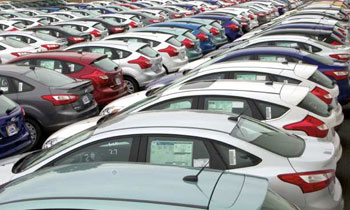 The Ministry of Public Administration and Management has in a circular increased tax concessions for State officials, Provincial officials and Courts officials when importing vehicles.
Earlier, these officials were allowed to import vehicles under three categories.
Under the first category, they were allowed to import a vehicle valued at a maximum of US$45,000. Under the second and the third categories, officials have been allowed to import vehicles with a maximum value of US$40,000 and US$35,000 respectively.
However, under the 2018 Budget, separate tax concessions were granted to the three categories.
Accordingly, tax concessions of Rs.9 million, Rs.7.5 million and Rs.6 million were granted when importing a vehicle under the three categories respectively. This budget proposal was never implemented.
Against this backdrop, the latest circular was issued by the Public Administration Ministry following discussions with the state officials.
After obtaining Treasury consent, the amount of tax concessions recommended by the Budget proposal had been increased.
Based on the new circular,tax concessions of Rs.22 million, Rs.16 million and Rs 12 million would be granted to the three categories respectively when importing a vehicle. (Thilanka Kanakarathna)