---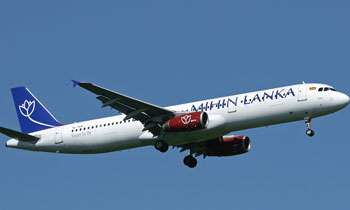 Lanka had borrowed a loan of Rs.500 million from Airport and Aviation Services Limited (AASL) in November 2008 and settled the full amount of Rs.615 million including the interest in 2010 using funds from the Government Treasury, a top official said.
AASL Head of Finance Lionel Dahanayake informed this to the Presidential Commission of Inquiry (PCoI) on alleged irregularities at SriLankan Airlines, SriLankan Catering and Mihin Lanka on Wednesday.
During his testimony, Mr. Dahanayake informed the commission that Mihin Lanka had requested the aforementioned loan amount to acquire an aircraft on wet-lease.
When Deputy Solicitor General Milinda Pathirana questioned about the loan repayment, the witness divulged that the Treasury had transferred, as the first installment, a sum of Rs.200 million to the AASL account maintained at Bank of Ceylon (BOC) and the outstanding amount settled off by dividends of AASL.
He also informed the commission that Mihin Lanka had initially requested for a loan of Rs.1,085 million, however agreed for only Rs.500 million on the advice of the AASL Board of Directors. (Yoshitha Perera)