---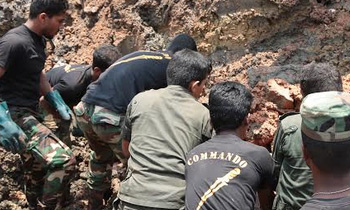 The number of deaths reported due to the collapse of a part of the Meethotamulla garbage dump, had risen to 21 by today, the Police said.
They said a woman who was receiving treatment at the Colombo National Hospital succumbed to injuries early this morning while another body was also recovered from the dumping site.
Police said another 7 victims were undergoing treatment at the hospital.