---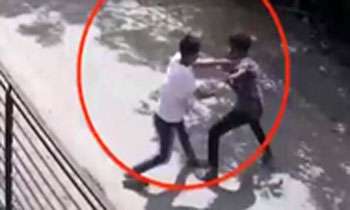 The main suspect student (17) over the stabbing of a 19-year-old student at Elawaylla in Matara on Saturday surrendered to the Court and was remanded till December 3 by Matara Magistrate today.
One of the other three suspects, also aged 17, surrendered to the Matara ASP Office today over the incident.
A 19-year-old student of St. Thomas' Kumara College, Matara was killed after he was stabbed Saturday afternoon near a private class at Elawaylla Road, Matara.
The victim, who was a resident of Mahahenawatte, Naimbala and was preparing for GCE (A/L) Examination to be held next year.
He was assaulted when he was on his way to the private class with two of his friends.(Darshana Sanjeewa and Krishan Jeewaka)