---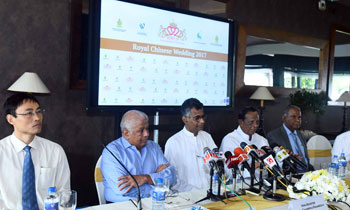 An international mass wedding involving 100 young Chinese couples, planned as a tourism promotion event to showcase the country's rich culture will be held in Sri Lanka on December 17, Megapolis and Western Development Minister Champika Ranawaka said.
Minister Ranawaka told the media yesterday that the mass wedding ceremony will further strengthen the cultural, religious and trade links between the two countries that run to early historic times and act as a big boost to tourism promotion in Sri Lanka.
"This event is a turning point of Sri Lanka – China relations. One of the prominent couples that would enter the wedlock among the 100 is a great-great-grand-son of a Sinhala prince who was abducted and taken to China during the Kotte dynasty. There are several descendants from this Sinhala prince in China today. The bride is one of them," Minister Ranawaka said.
President Maithripala Sirisena will be participating in the wedding ceremony as an attesting witness to a few couples and Prime Minister Ranil Wickremesinghe will also attend the event.
The main wedding ceremony will be held at the Viharamahadevi Park and a reception at the Waters' Edge Hotel at Battaramulla.
The newly-wed couples will leave that afternoon for their honeymoon at ancient cities like Anuradhapura, Polonnaruwa and wildlife sanctuaries like Yala. On December 22 there will be a special ceremony at the Waters' Edge for them before leaving for China.
Tourism Promotion and Christian Affairs Minister John Amaratunga said his ministry, Megapolis and Western Development Ministry, a number of Chinese tourism and public relation promotion companies, Colombo Municipal Council and Sri Lanka embassy in Beijing are the sponsors of this grand wedding ceremony.
'No one can provide this diversity and facilities better than Sri Lanka in the region. We hope to make this an annual event and also to woo other countries to follow suit and organize this kind of events in Sri Lanka," Minister Amaratunga said. (Sandun A Jayasekera)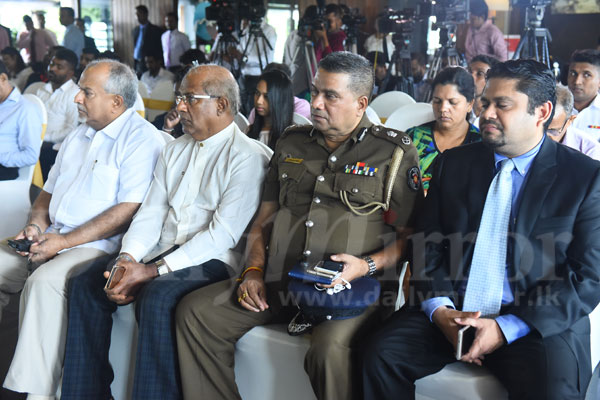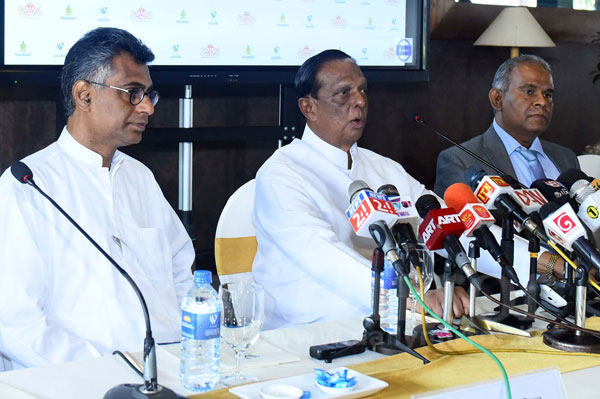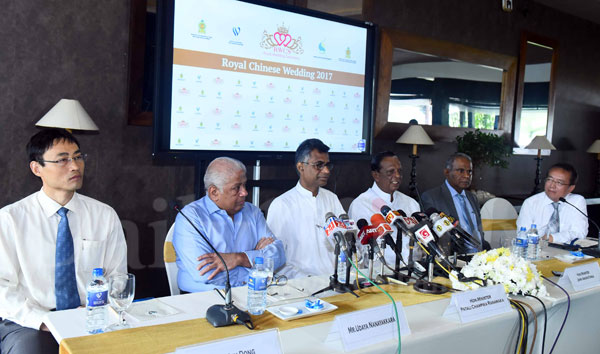 Pics by Kithsiri De Mel