---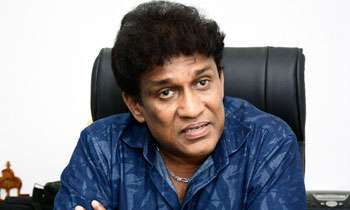 Tamil Progressive Alliance (TPA) Leader and MP Mano Ganesan said he was wondering whether his party should change its stance and join the Janatha Vimukthi Permanuna (JVP).
Mr. Ganesan said this in the latest audio message on Twitter.
"Many feel that we should team up with the JVP and it is natural for me to feel the same way and to contemplate whether a new alliance has to be formed with the Marxist party," he said in his Twitter message.
TPA contested the 2015 general election and the 2018 local government elections in alliance with the UNP. (Yohan Perera)