---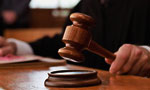 Court today directed the Durdans Hospital Director to provide a detailed medical report by February 8 as to why Lalith Kotalawela's wife Sicille, who faces charges of misappropriating Rs.4.3 billion at F&G Property Developers, should be treated at a private hospital and not at the Colombo National Hospital.
The directive was issued by Colombo Chief Magistrate Gihan Pilapitiya under Section 124 of the Criminal Procedure Code in the wake of a motion filed by the CID. The Magistrate also directed the hospital to submit a report on the history of the suspect's illness.
The CID is reported to have admitted the suspect to Durdan's Hospital on the request of the suspect and her specialist doctor. She was arrested on arrival at the BIA.
The Magistrate directed the CID to get appropriate orders on the suspect from the Fort Magistrate in the two cases -- B499/2009 and B107/09, because the hospital is beyond the jurisdiction of the Chief Magistrate.
Sicille Kotalawela is the eighth suspect in the inquiry into the alleged misappropriation of Rs.4.3 billion at F&G Property Developers.
The case was postponed for February 11. (Shehan Chamika Silva)