---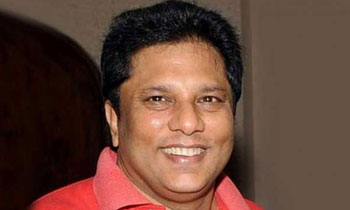 Former Mount Lavinia police Crimes OIC Tissa Sugathapala, who is the first suspect in connection with the killing of former Sunday Leader Editor Lasantha Wickramatunge, was produced before Mount Lavinia Magistrate Mohamed Mihail by the CID yesterday.
The suspect was ordered to be remanded till February 16.
The CID arrested the suspect over the alleged attempt to destroy and conceal evidence of the case involving the senior journalist's killing.
During the previous hearing, the CID told the Mount Lavinia Magistrate that investigations into Lasantha's murder had uncovered an alleged attempt by the Mount Lavinia Police and the TID to destroy vital evidence of the killing.
On an earlier occasion, the CID filing a report informed Court that on the day before Lasantha's killing, an officer from the Maradana Tripoli Market Army Intelligence unit had trailed his vehicle.
The CID also informed Court that it had initiated further investigations to identify the mobile number of the intelligence officer who had followed Lasantha's vehicle the day prior to his killing.
The CID said during investigations into the case from March 2015, it had recorded statements from more than 950 persons. Among the witnesses were 295 army intelligence officers, the CID said. (Yoshitha Perera)